Emaar Misr is one of the largest real estate developers in Egypt. The developers are famous for their high-end projects. Your purchase of a property under the Emaar Misr brand name ensures that receiving your unit will be an exclusive and exquisite experience.
Emaar Misr currently owns several huge projects across Egypt, and its new projects are on their way to light
Uptown Cairo by Emaar Misr
Emaar's first project in Cairo is Uptown Cairo. Uptown Cairo is known to be the residence of the Cairo elite. Located in the heart of Cairo, Uptown Cairo took the lead in being the first gated community in the Egyptian capital.
Uptown Cairo Location
Uptown Cairo is located at an altitude of 200 meters above sea level, with a view of the Administrative Capital. It is located in the center of Cairo and is easily accessible from Maadi, Heliopolis, Nasr City and West Cairo. Emaar Misr has been able to capitalize on this potential through Emaar Road, a three-lane highway designed specifically to enhance access to the compound. As Uptown Cairo is a 1,000-acre, family-friendly compound, the complex – which looks a lot like an independent village the size of Zamalek – is fully integrated and fully livable.
Uptown Cairo services
Uptown Cairo, a compound by Emaar Misr, hosts a school campus for AIS. Additionally, the compound is home to a large number of sports fields, children's play areas, swimming pools and game rooms. This is in addition to indulging in world-class golf facilities of trendy cafes and restaurants, prestigious shopping areas and state-of-the-art entertainment and leisure. Emaar Cairo is also famous for its tight security, and it is characterized by its very safe streets.
Neighborhoods of Uptown Cairo Compound
Uptown Cairo currently consists of 13 districts, divided into: The Fourteen Golf Residences, Terencia, Reyna, Alto, Levana, Sierras , Aurora, Isadore, Eleva, Alba Alyah and Alba Spendia, Celesta Hills, and Emaar Square. With studios, apartments, duplexes, townhouses and villas – all designed to the highest international standards, from Spanish to Italian and Arabic motifs – Uptown Cairo offers a piece of its community for all the tastes out there. With prices ranging from 1,942,888 EGP to 66,436,888 EGP, you will definitely find what fits your budget within its properties.
Please note: Prices and availability of real estate projects are constantly updated.
To get the latest update on the units, spaces and available prices, click on Uptown Cairo or you can always contact us through #Nawy or call 01022088888
Emaar Misr : Marassi
As a popular trend maker, Emaar Misr pioneered its success in Uptown Cairo and established Marassi as the first upscale international destination on the North Coast. The compound is working to consolidate its position as a global tourist destination, entertainment and golf courses.
Marassi Location
Marassi is located on the most important beach in the region, in Sidi Abdel Rahman – the magnificent jewel of the Mediterranean. From quaint backstreets to fabulous markets, Marassi has it all. Marassi's extravagant retail and entertainment venues are all about exclusivity and authenticity.
Mporium
You would not have been in the area without at least hearing about Marassi Mporim, which is the largest outdoor plaza and shopping mall on the North Coast. Mporium Offers a wide range of luxury retail stores, local brands and supermarkets. With queues that go on for hours, Mporim in particular and Marassi in general is an inclusive community that is always dedicated to giving you the best. Fast food, fine dining, and great nightlife spots that thrive until dawn are all key factors to the Emaar North Coast brand name.
Services provided by Marassi
Moreover, Marassi is proud of its family orientation. Entertainment venues, parks, retail outlets and quiet places within the compound provide the best environment for family gatherings and fun time – all year round. Marassi also has not forgotten its active, athletic members. Exciting water activities and sports facilities are available in abundance to liven up your unique vacation experience. But, for those merely wishing to decompress away from their homes, the beaches, pools, and lagoons swimming in marinas just buzz.
Marassi Services
Speaking of homes, Marassi has a community management team that ensures that the quality, timeliness and image of service exceed every homeowner's expectations. The community management team is responsible for establishing and supporting owners' committees. It coordinates with the local authorities and is also dedicated to enhancing the life aspect of the community, removing problems from the residents' to-do list.
Marassi has another dedicated facility management team. The team is responsible for the operation and maintenance of all units and facilities. Working closely with other teams within the complex, the facilities management implements infrastructure requests. It also guarantees the quality of every unit delivered. The units themselves feature advanced connectivity technology with Triple Play. It is a shared service that provides broadband internet, telephone and cable TV in one connection. This advanced fiber optic technology is currently unique to Marassi homeowners, and will soon allow access to other everyday connectivity services.
Marassi Neighborhoods and Units
The compound contains a variety of units;
From chalets and apartments to homes and villas; where the unit prices range from 3,047,888 to 24,400.888. As a home owner, you have access to Homeowners Corner. It is an exclusive and dedicated portal that provides a comprehensive community guide and online support. Additionally, it provides news alerts and updates. Whether you choose to stay in Marassi Bay, or Victoria, Valencia, Blanca, Celia, Verde, Safi, Greek Village, Salerno, Veneto, Isola, Catania, Verona, Arezzo, or Marina; Marassi prides itself on reliable and impeccable security measures. The security system inside the compound ensures the well-being of each resident and the safety of their properties. From state-of-the-art security systems to the guards stationed throughout the development and regular mobile patrols that roam its headquarters, Marassi aims to encourage a safe and secure living community.
Please note: Prices and availability of real estate projects are constantly updated.
To get the latest update on available units, spaces and prices, click on Marassi or you can always contact us through #Nawy or call 01022088888
Mivida by Emaar Misr
After thriving in both Uptown Cairo and Marassi, Emaar has returned to East Cairo with its latest project: Mivida. Mivida is a fully connected community that provides residents with a complete luxury experience for New Cairo.
Primarily marketed as an eco-friendly, Mivida is a solar-lit community. It has two natural green valleys that work undisturbed to welcome residents with a beautiful view. Corridors and seating areas are carefully placed to enhance your meditative experience.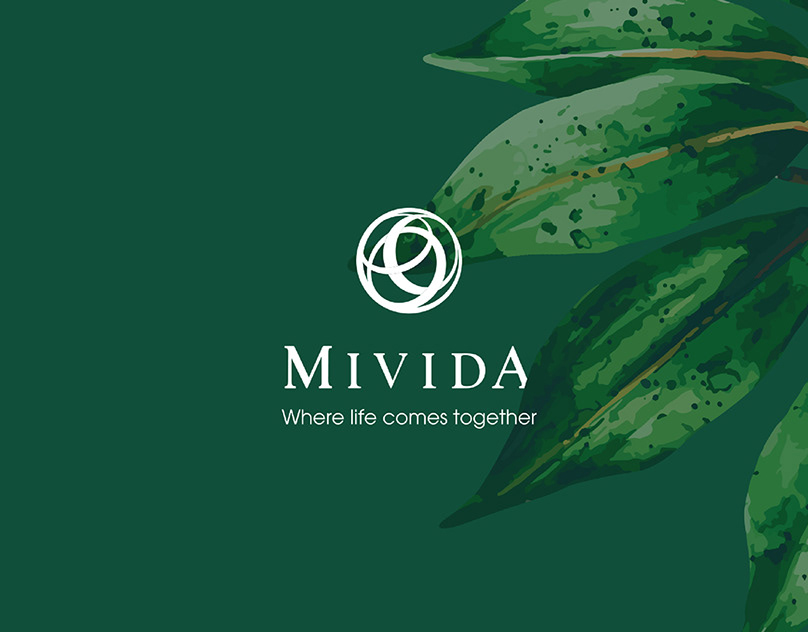 Mivida has a wide range of amenities: from playgrounds, clubs, and a large central park, to the lake district. As in all of its other projects, Emaar's focus on the community can also be seen in Mivida. An abundance of schools, medical facilities, business park and business hotel create and maintain this sense of community. Mivida's thriving downtown that includes shopping and entertainment destinations also adds to the concept. Mivida offers elegant villas, townhouses and apartments that are delivered fully finished or furnished. The units overlook large green spaces, where real estate prices range from 4,333,888 to 60,928,888 EGP. Emaar Mivida is designed to escape the hustle and bustle of the city.
Please note: Prices and availability of real estate projects are constantly updated.
To get the latest update on available units, spaces and prices, click on Mivida or you can always contact us through #Nawy or call 01022088888
Cairo Gate by Emaar
Finally, Emaar concluded 2019 with an announcement that it would spread its wings west of Cairo. Its latest endeavor is Cairo Gate. Directly across from Dandy Mall and Smart Village, Cairo Gate has the potential to dominate Cairo's western district. The project extends over an area of ​​160 acres. It will also contain a huge shopping center on an area of ​​120,000 square meters as the main attraction of the project. Cairo Gate will offer various services and amenities. For example, the complex contains food and beverage outlets as well as schools, medical centers and international hotels. Cairo Gate features villas, townhouses and fully finished apartments. Cairo Gate, 6th of October, carrying the Emaar brand, promises the highest standards of quality.
Cairo Gate Location
• Cairo Gate Sheikh Zayed compound is located in a strategic and distinguished location on the Cairo-Alexandria Desert Road, which facilitates the movement of residents in the project. Cairo Gate project is located specifically at the entrance to Sheikh Zayed in front of Dandy Mall, which ensures Cairo Gate residents a privileged location . It makes sure they can get all their needs easily and move around From one place to another without any obstacles.
Cairo Gate features and facilities
The compound provides a range of services and facilities that provide customers with luxury, such as:
• International schools to ensure the quality of education that students receive
• Aesthetic views to provide relaxation and a sense of comfort
• Green spaces to enjoy nature
• A fully secured children's entertainment area to provide the children with fun times
• Swimming pools of different sizes, suitable for all ages
• A mall that includes the largest international brands, restaurants and cafes
• Restaurants and cafes that provide services at the highest level
Please note: Prices and availability of real estate projects are constantly updated.
To get the latest update on the units, spaces and available prices, click on Cairo Gate, or you can always contact us through #Nawy or call 01022088888
Belle Vie Project
As for the Belle Vie project, it was designed with great professionalism and great care by Emaar Misr to provide its customers with the highest luxuries.
Belle Vie Location
• Belle Vie – New Zayed project is located in the 6th of October area in particular.
• The Belle Vie project has a direct view of El-Dabaa Road with the intersection of the desert road, where the project is estimated at a distance of 1.5 km from Beverly Hills.
The Bell Vie – Sheikh Zayed project is located next to a large number of landmarks, including
• Coventry University.
• City center.
• Sport club.
• Lake garden area of ​​405 meters.
Which makes it a special location and represents a clear attraction for everyone who prefers to live in the 6th of October City
Belle Vie features and facilities
• Coventry University
• City center
• Sport club
•Urban beach
• The ward
• The valley
Belle Vie units
Belle Vie includes a wide range of villas, with rooms ranging from 3-5 bedrooms and 2-4 bathrooms, with a building area of ​​200 – 493 meters
Connect with us
For more information on everything related to Emaar Misr projects, you can visit Nawy's website, or you can contact us through #Nawy or call us on 01022088888